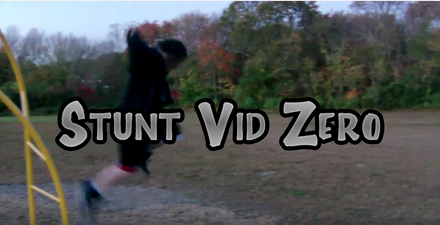 Stunt Vid Zero is an episode of the Stunt Vid series of videos that depicts the character Hunter jumping off some bars. It is the shortest video in the Stunt Vid series, at just 5 seconds. It is chronologically the first video in the series, taking place before Tim Stunt Vid.
The video was actually filmed on the same day as Tim Stunt Vid, October 21st 2013, but was released several years later.
Ad blocker interference detected!
Wikia is a free-to-use site that makes money from advertising. We have a modified experience for viewers using ad blockers

Wikia is not accessible if you've made further modifications. Remove the custom ad blocker rule(s) and the page will load as expected.